According to statistics, prostate cancer is the second most prevalent type of cancer that primarily affects American men after skin cancer. This fatalistic disease affects or has affected nearly one in seven men at some point in their lives. Given these glaringly alarming statistics, it is imperative that we all take the necessary precautions to both treat and prevent this lethal cancer.

We are fortunate that nature has provided us with all the nutrients necessary to fight off cancerous cells and stop them from spreading.
We've picked out all the powerful foods that will shield your body against the attacks of cancerous cells and fortify your prostate so you can beat this killer disease. Here, take a look:
1. Tomatoes
Diets that are loaded with tomatoes are becoming increasingly popular amongst cancer experts who deal with patients suffering from prostate cancer. Tomatoes are loaded with lycopene, a potently powerful cancer-fighting nutrient that reduces your risk for all kinds of cancers. A recent study attempted to examine these claims by giving 10 portions of tomatoes a week to a sample group of patients at risk of developing prostate cancer.
The results revealed an impressive 18% risk in their risk factors for developing prostate cancer. The best part is, tomatoes can be included to your diet in countless deliciously savoury ways, such as tomato sauces, juices, soups, salads, smoothies, baked treats, or baked beans with a spicy tomato base.
2. Fish
Fatty fish is one of the richest sources of omega-3 fatty acids, which not only boost the health of the brain and fortify the heart, but also, they aid in reducing the inflammation caused by prostate cancer. A study attempted to examine these claims by giving around three servings of fish each month to a sample of men. The results revealed that regardless of their genetic predisposition, the participants experienced a 36% reduction in their risk for developing prostate cancer.
However, it is essential to understand that not all fish varieties that contain omega-3 fatty acids are capable of bringing about such benefits. Researchers highlight that smoked and salted fish recipes can actually elevate a man's risk for suffering from prostate cancer. But if you add fish oils to your daily diet, they can bring about a marked improvement to your prostate health.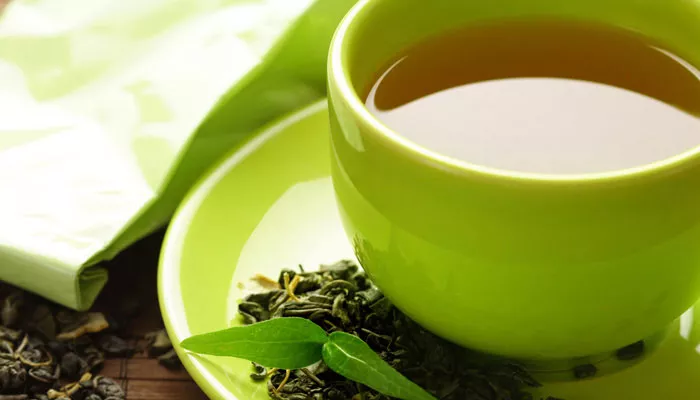 3. Green Tea
Green tea is loaded with antioxidants and protective polyphenols, and research highlights that green tea boosts one of the most potently powerful cancer-fighting profiles. It aids in preventing cell oxidation, along with preventing the spread of cancer cells by causing natural cell death without any sort of additional damage.
Researchers believe that since it naturally kills cancerous cells, it is one of the best preventive food items to add to your anti-cancer diet. If you are undergoing treatment for prostate cancer, be sure to add green tea to your daily diet to speed up your recovery.
Green tea consumption has proven to be especially effective at fighting cancers that are unresponsive to conventional treatments.
4. Coffee
Are you a hardcore coffee addict? Here's some good news for you: coffee contains an incredibly rich concentration of powerful concentration of antioxidants, which aid in lowering the symptoms, particularly the pain, associated with prostate cancer. A recently published study revealed that regular consumption of coffee was found to be inversely related with the growth of prostate cancer.
However, researchers aren't clear whether coffee prevents prostate cancer, but there are several reasons to encourage you to add coffee to your daily diet. For instance, coffee shields the body against MRSA along with soothing the muscles to eliminate pain.
Just make sure you don't add any unhealthy additives and create an all-natural coffee brain that will enhance the functioning of both, your body and brain.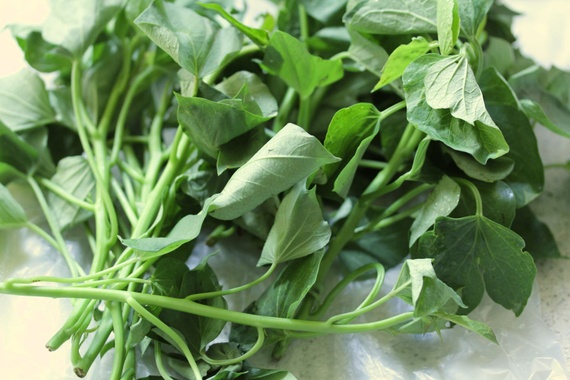 5. Sweet Potato Greens
Sweet potato greens pack up an extraordinarily rich concentration of protective polyphenols that boost mighty cancer-fighting properties.
A recent research revealed that sweet potato green extract contains 42% more protective polyphenols than spinach, making it twice more effective for your anti-cancer diet. Like green tea, sweet potato greens aid in encouraging healthy cell death, which usually doesn't happen in cancerous cells.
Moreover, sweet potato greens are loaded with zinc, beta-carotene, vitamin B, calcium and iron, which are essential nutrients that fight off free radicals and fortify the immune system.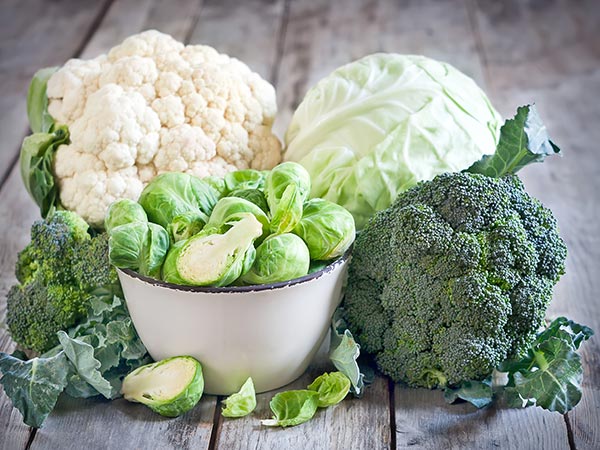 6. Cruciferous Vegetables
Cruciferous veggies, such as cauliflower, broccoli, cabbage and Brussels sprouts, are incredibly high in essential nutrients, minerals, antioxidants and protective phytochemicals, along with boosting a powerful anti-cancer profile.
A recent study attempted to examine the effects of consuming cruciferous vegetables on patients suffering with prostate cancer.
The results revealed that the experimental groups who had the highest intake of cruciferous veggies experience a marked reduction in the symptoms of prostate cancer. You can toss these veggies into countless healthy and savoury treats, for instance salads, cauliflower pizza crusts, broccoli fries, cabbage wraps, or perhaps a scrumptious treat of maple-roasted Brussels sprouts.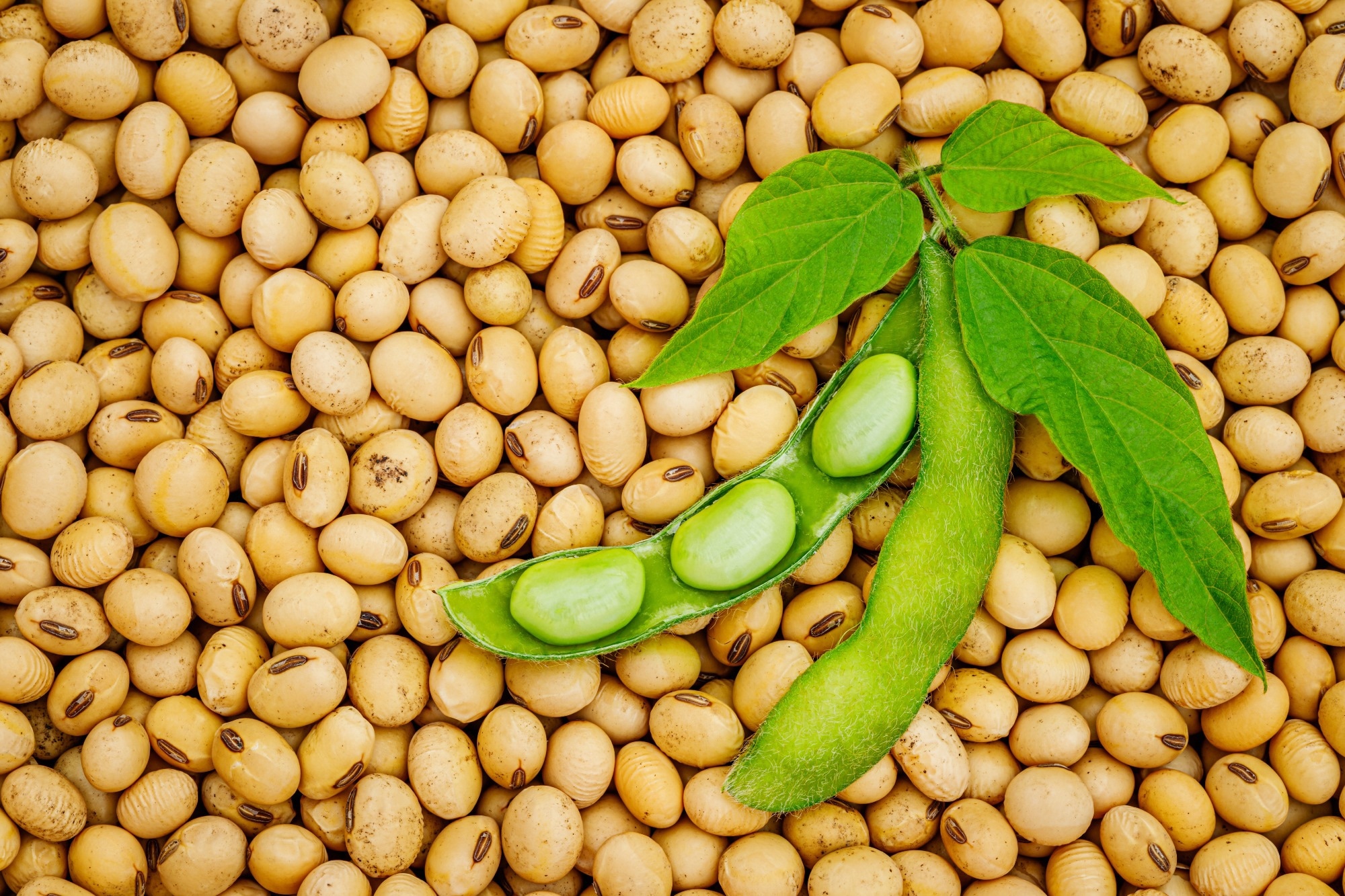 7. Soy
Most people tend to avoid soy because it gets a bad reputation for reducing testosterone levels, however, we cannot undermine its powerful anti-cancer profile that can help cut down your risk for developing prostate cancer. A recent study revealed that since testosterone-deprivation therapy has proven to be an effective treatment to prevent and stop the growth of prostate cancer cells, soy can also bring about similar effects therefore, it is highly advisable to add it to your daily diet.
A study attempted to examine the effects of soy on a sample of men who had undergone radiation therapy to treat prostate cancer but still experienced an increase in their prostate-specific antigen (PSA) levels. Men who suffer from prostate cancer tend to have greater levels of this particular enzymes. The results revealed that the consumption of soymilk aided in slowing down the increases in PSA levels.
8. Walnuts
A recent study attempted to examine the benefits of a diet high in walnut oil and whole walnuts on a sample group of mice. The results revealed a marked reduction in the growth of prostate cancer. Researchers and health experts in the United States are increasing campaigning for the need to cut down fat as it is the principal trigger that leads to all kinds of chronic ailments, including cancer.
The researchers who studied the effects of walnuts on mice further explained that even though walnuts are loaded with calories, these calories are packed with nutrients and are totally worth it. During the study, the mice ate nearly 2.6 ounces of walnuts, which makes up around 482 calories. Even though this is a sufficiently large amount of calories, it is a lot healthier than a generous serving of creamy white sauce pasta or French fries, which make up around 610 calories.
Walnuts are the perfect pick to give your body a healthy dose of good fats, for despite being excessively high in fat, they contain a kind of fat content that does not encourage the growth of prostate cancer, but in fact, fights against the symptoms to eliminate and prevent it.
Moreover, research reveals that like fish, walnuts are an incredibly rich in omega-3 fatty acids, along with several other naturally-occurring compounds that aid in fighting off the symptoms of prostate cancer. Walnuts not only aid in eliminating and preventing the symptoms of cancer, but also, they also provide incredibly cardiovascular benefits to fortify the health of the heart.